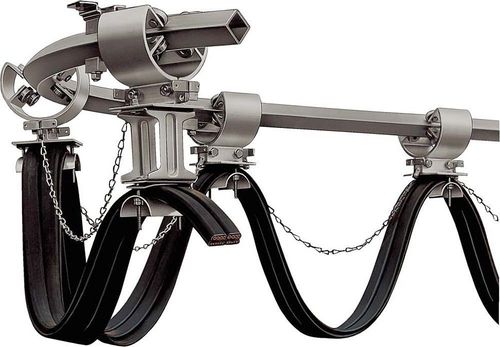 Product Description
This C RAIL FESTOON SYSTEM is used to protect flat and round electrical cables. We manufacture this Festoon System under the firm management of adroit supervisors using finest quality materials.This system is used for carrying cables in cranes and other moving machinery. Our offered product is known among clients for smooth movement of loads, simple assembly and high safety factor. C RAIL FESTOON SYSTEM is available in varied specifications.

C RAIL FESTOON SYSTEM
Embicon is large manufacturer of C Rail Festoon System.C rail system are used to electrify various types of mobile equipment. They can be designed not only to support and protect flat and round electrical cables, but air and water hoses as well.
Festoon systems are typically used on overhead crane port crane, refuse crane and other material handling applications. This system also used for Electrification of Moving Machinery.We also have a solution for extremely corrosive environments. Our product range includes non-rusting, acid-proof, and seawater-resistant festoon cable systems, as well as accessories for the various cable management systems.