AC Disc Brake Liner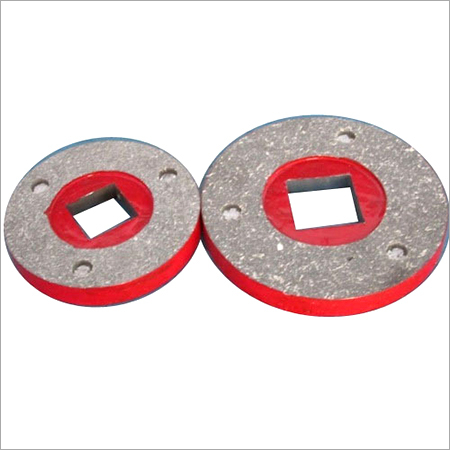 AC Disc Brake Liner
Price And Quantity
Product Specifications
Product Description
We are offering an exclusive range of AC Disc Brake Liner which is used in industrial brake usage. This disc brake liner is applauded from their excellent shift performance, perfect operation, highly reliable, fine finish and excellent brake durability. Made and designed at our advance machining unit by using premium steel and progressive technology, our AC Disc Brake Liner is used for crane and hoisting equipments. Also, we offer these disc brake liners in various dimensions and thicknesses.

AC Disc Brake Liner, offered by Embicon Tech Hub is available in red and grey color. This is a spring actuated liner in which the friction discs are held between the climbing and floating plates. The brake gets released when the coil is energized. Its versatility allows it to be adjusted in every possible position. AC disc brake liner is provided with high force, long-lasting & temperature steady friction lining. This is accessible with a specially processed coil plate that ensures wear resistance. It boasts of a heavy and thick walled construction so as to enable a long-lasting service life.
The vibration resistant coil, slotted armature for increased force stability and armature spring it is provided with collectively allow for torque free release. This is also accessible with high operating frequency, uniform & speedy response time, low inertia etc. This is applicable for winches and conveyors, machine tools, wire drawing machines, rubber mixing mills, brake motors, lifts & elevators, rolling mills etc. Offered with failsafe brake, electromagnetic coils, torque springs, friction liner, geared hub, driving square and many others, it ensures high efficiency in inching operations.