Current Collector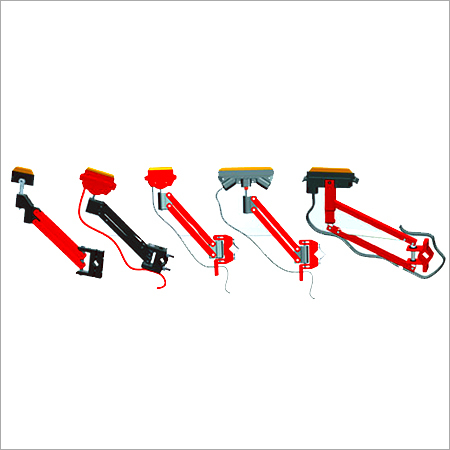 Current Collector
Price And Quantity
Product Specifications
Collector

Electronic Industry
Product Description
Light rail vehicle and tramway workers turn to Embicon Tech Hub for reliable and effective Current Collector. Our collector is lightweight and highlights a very flat, yet solid structure. A special panhead suspension framework guarantees incredible powerful conduct and a truly solid electrical contact between the overhead line and pantograph and an extended carbon strip lifespan. It has demonstrated its unrivaled performance in an assortment of working conditions and weather on tramway frameworks. The Current Collector functions as electronic conductor between the external circuits and cathode alongside a reinforcement for the electrode materials coating.
Our company can convey the Current Collector as a sole unit or assembled with different electrical insulation, traction control and measurement solutions and components. A DC electrical switch kind UR furnished with our BMS contactor scope is common item that will assist the customers with designing reliable and safe traction systems.
Current Collector

Current collector are available in different ampere capacity 20 AMP, 60 AMP, 100AMP, 125AMP, 250AMP, 400AMP.
We are also manufacturing Current Collector For Enclosed Joint less and Angle type MS DSL bus bar in different Current capacity 35 AMP , 70 AMP , 250AMP, 500AMP, 800AMP, 1000AMP.